Growing up, I played everything. I remember playing golf, soccer, basketball, baseball, tennis, even skateboarding. I absolutely loved sports. It didn't matter what the weather was or how dark it was outside, I'd be out there dribbling a basketball until my mom called me in. I even had ping-pong competitions with my dad in the garage. From an early age, I think it was easy to tell I had above average hand-eye coordination and was always going to gravitate towards sports.
I think my "development" is an example of how it makes sense to encourage kids to become an athlete first, and a golfer second. There are very few golfers on tour that only played one sport growing up. I can actually only think of one, in fact. The rest were like me, playing multiple sports to become a great athlete first and then focusing and developing the skills in the one sport they love. It's an idea that's totally supported by the guys at Titleist Performance Institute. They are taking junior golfers and just trying to turn them into great athletes because they're finding that great athletes are the ones who really have a chance of playing professionally.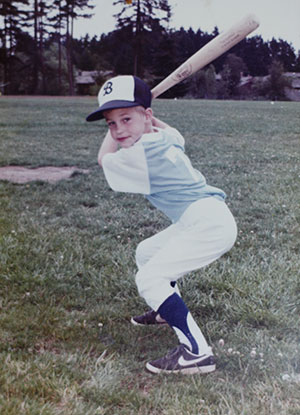 Hit bombs.
Tried playing catcher. Did not appear excited about it.
Defense Wins Championships.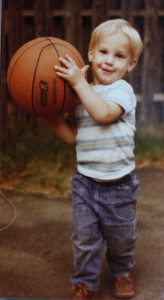 Hoop Dreams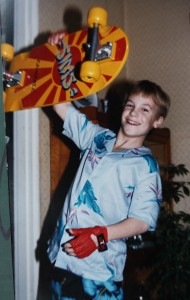 Find me a more 80's skateboard.